Jesus Update: He Shops at Ikea. and Walmart.
Today the Huff Post Weird News section reports that a man in Glasgow, Scotland has seen the face of God (the savior, to be precise) in a bathroom door. Of an Ikea.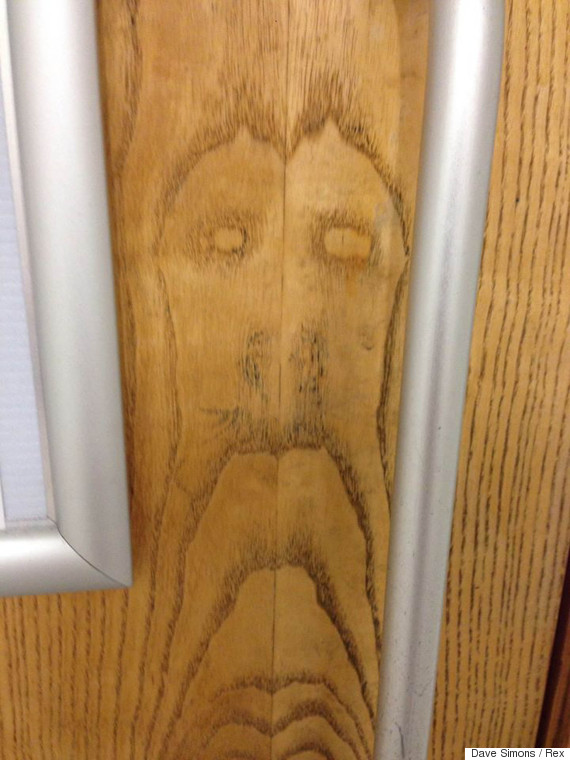 My last report on sightings of Our Lord and Savior was about 7 months ago, so I thought it was time for an update. Pareidolia is one of my favorite topics, as its readers may know from my my many previous posts on the subject. If you don't know what pareidolia is, that last link (this one) covers the definition. I have also written a classroom 'module' for the JREF on the topic. It can be downloaded for free here (the pdf is quite large; the site is here: http://archive.randi.org/site/index.php/jref-news/2208-new-jref-in-the-classroom-lessons.html).
I have a fairly extensive collection of images (under "Fun For Everyone" on the right) going back a few years, but new sightings shouldn't be ignored and here are a few that I have missed and a few more that have appeared since my last report…
Jesus Shops at Walmart
In 2001, a couple in South Carolina found Jesus. On their Walmart receipt. One of them said, "…who else has the power to put their face on a check-out receipt but Jesus?"
It doesn't look like Jesus to me. To me he looks like a sad Luke Danes on Gilmore girls.
Crabby Jesus
John Canfield found Mr. Crabs while on a trip with his family in Everett, Washington in 2012.
Gawker has suggested that the image looks more like Osama Bin Laden than Jesus. I have to agree, although I have never pictured Bin Laden sad, just angry. This guy looks sad. Like Jesus would be, if we are to believe the Bible.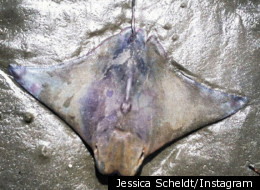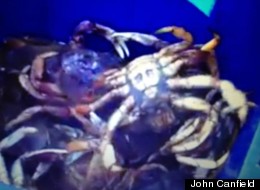 Stingray Jesus
Also in 2012, Jesus appeared on the back of a cownose stingray. Guess it was an ocean phase.
Erika Sheldt, who photographed the creature, is catholic, but mildly skeptical. She didn't think it was a message from God, but she noted the coincidence that Easter was around the corner.
"I just kind of thought it looked like a bearded homeless man," Scheldt told IslandPacket.com "But when I posted pictures on Instagram, one of my friends was like, 'That's Jesus.' And I was like, 'Oh, my God. You're right.'"
Jesus Poop
In 2013 Jesus came out of a bird and landed on the windshield of an Ohio man's car.
Apparently, MSN thought it looked more like a dog wearing a wig. I'm not sure what to think.


God's Signature
More recently, in 2014, a woman recovering from chemotherapy thinks that God was reassuring her when she found his name in the hair regrowing at the top of her head.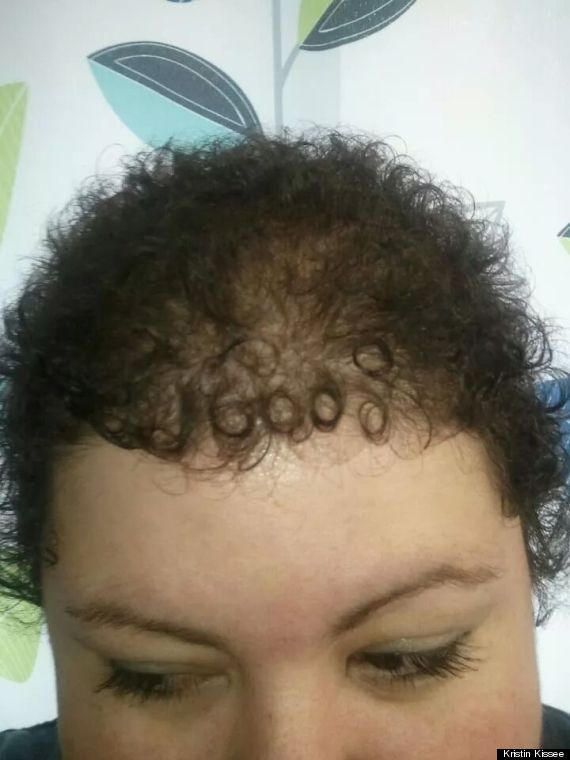 Cliff Jesus
And last month a tourist visiting Ireland snapped a picture of Jesus in the side of the Cliffs of Moher. Odd that nobody noticed him there before.